In a lesser-known area of Sicily, local artisans, shepherds, cheesemakers and farmers are opening their doors to create a new way for travellers to experience their island.
Rolling hills covered with wheat fields and dotted with wind turbines stretched into the distance as far as the eye could see. Occasionally, a stone village appeared among them, terraced along the hillside or sitting atop a ridge overlooking the ochre-and-gold landscape.
The scenery could have been out of Val d'Orcia – the Tuscan region of The Gladiator and The English Patient fame. Except it wasn't. I was in Sicily, in the far-less explored area of the Madonie, a mountain range on the northern side of the Italian island.
This inland region is, undeniably, not what you'd think of when you think of Sicily. The largest island in the Mediterranean usually conjures images of turquoise waters and lavish Baroque cities, sandy beaches and postcard-perfect coastal towns. With its rural, agrarian topography, the Madonie couldn't look more different from all that. But that's exactly why a group of people recently launched a new travel experience solely focused on it – named, aptly, The Heart of Sicily (THOS).
The project, born during the pandemic, aims to showcase this little-known part of the island through a series of immersive itineraries and activities that connect travellers both with the territory and the local inhabitants.
It also wants to help revive the fortunes and community ties of the Madonie's villages, which, like many borghi (small towns)across Italy and in the historically impoverished south, have long been afflicted by chronic depopulation.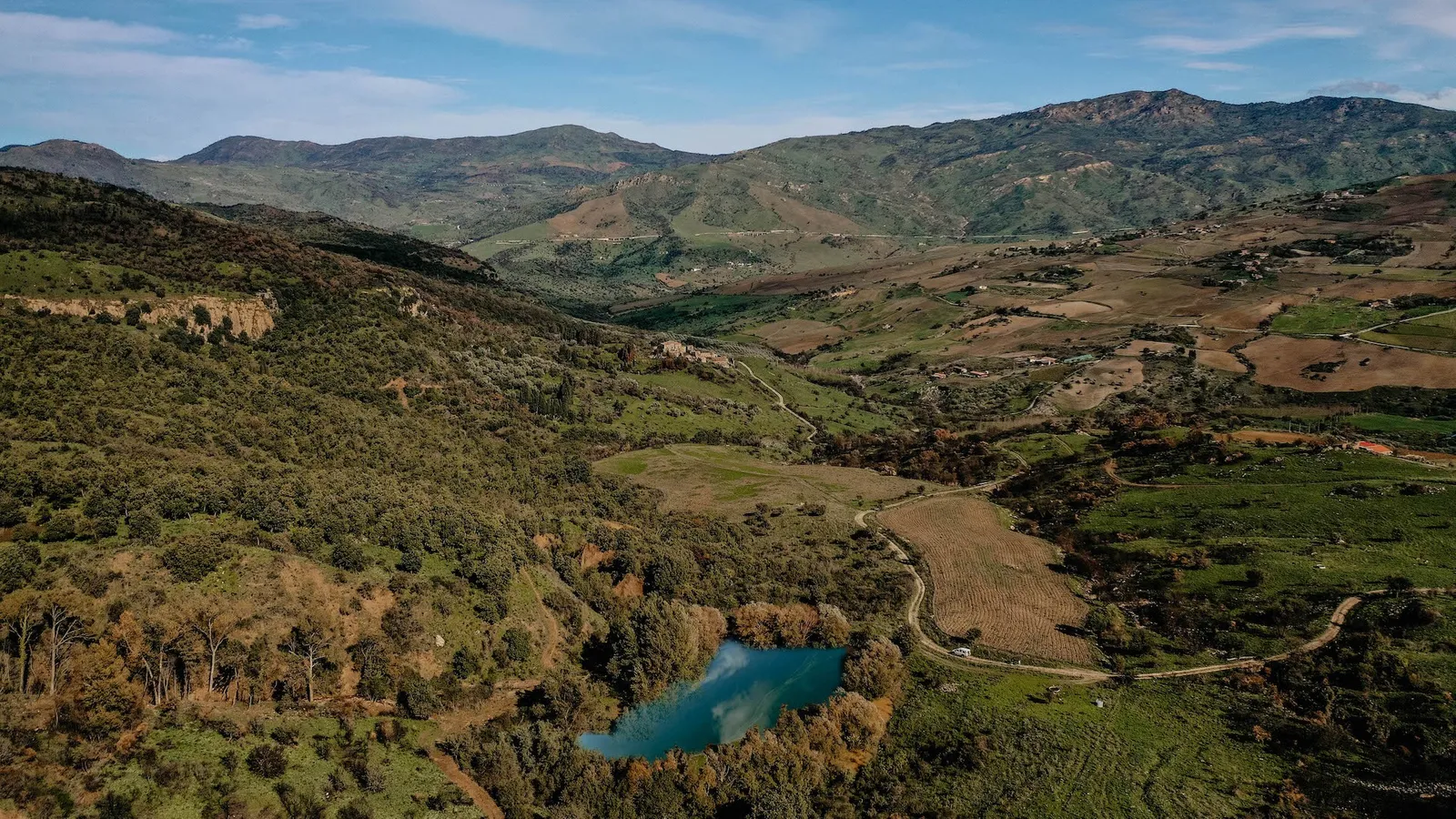 At the project's head is Fabrizia Lanza, director of the Anna Tasca Lanza cooking school, a Madonie-based culinary hub that's been teaching international students about Sicilian food and farming practices since 1989 (it was established by Lanza's mother, Anna).
"When we went into lockdown and I had to suspend my classes, I began thinking about how to give back to this land that has given me so much," she said, when I visited her at the school on Regaleali, a 200-year-old working farm and country estate.
"For the past 20 years, I have been working with truly incredible small producers, artisans and farmers – people who know and fiercely love the Madonie, yet hardly have the opportunity to share their skills and stories," she said. Together with a few of them, she floated the idea of developing a series of travel experiences to shed light on their home.
"This is a place of treasures – cultural, historical, natural, agricultural," Lanza said. "By gathering them under one platform, the hope is that this whole area can become a destination in its own right. It has all the attributes to do so."
To date, THOS counts six hosts – including Lanza – each of whom has created different itineraries centred around their expertise, from food production and agriculture to craftsmanship, environmental walks and archaeological excursions. For many of the experiences, THOS partners with farmers, shepherds and artisans to offer anything from stays to meals and to spotlight the area's communities.
You might learn how to make ricotta with shepherd Filippo Privitera, who milks his 300 sheep by hand every morning; collect wild herbs with Porto di Terra, an eco-driven association that organises treks around this highland area; or visit the studio and furnace of ceramist Giovanni D'Angelo, who has been crafting tiles for more than three decades. There are also opportunities to partake in seasonal olive oil production at an organic farm, learn about wheat collection and have a go at composting.
The end goal is for travellers to truly get under the skin of this remarkable region.
"All the activities we have put together are designed to promote the local community and its right to be the protagonist of THOS," explained Roberta Billitteri, a host who took me on one her itineraries. "Anyone who's part of this project already has a job or their own venture – myself included. What we are doing is opening our doors and making this land more accessible by linking up with one another and, in turn, visitors."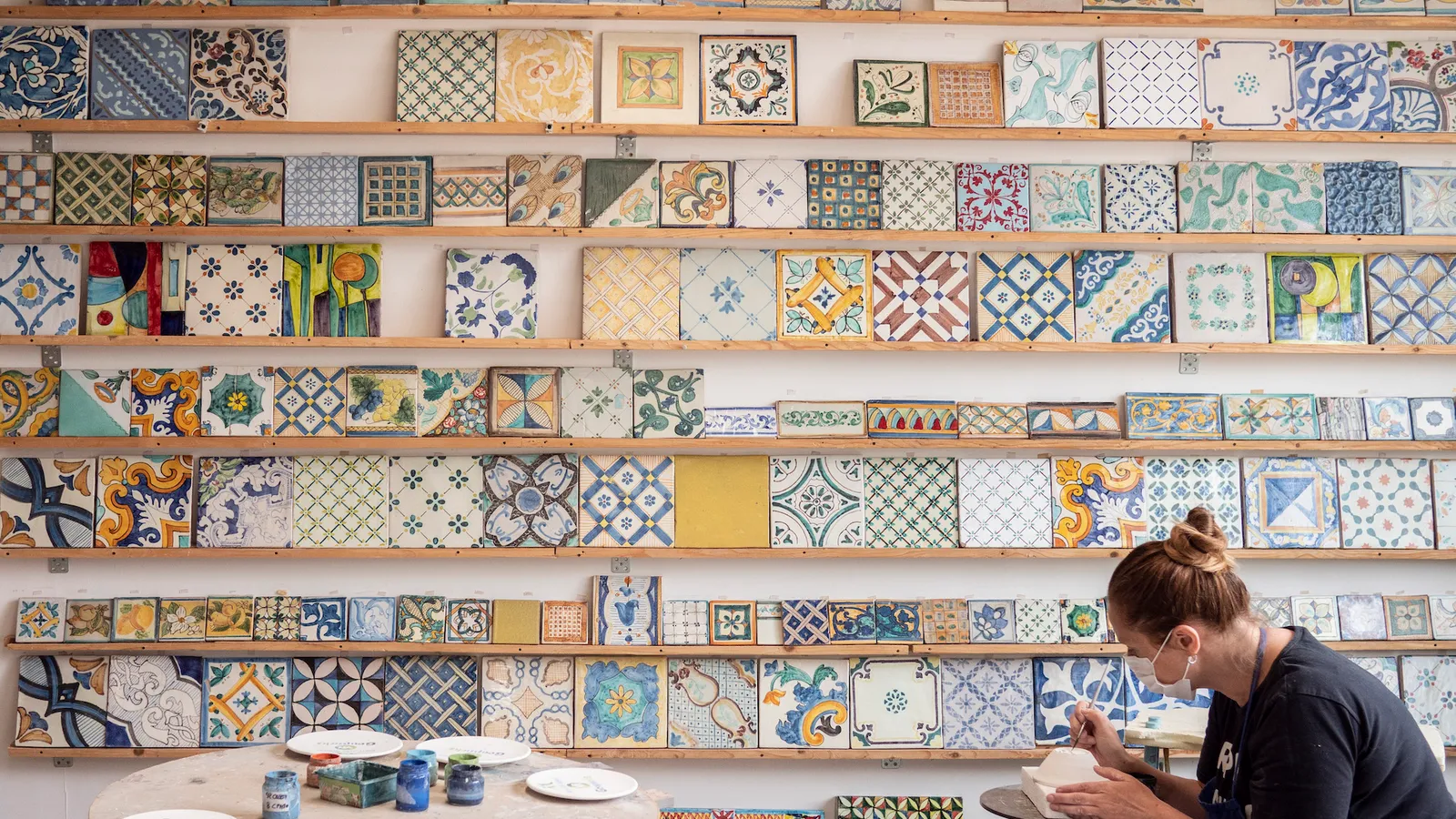 Billitteri's trips for THOS start in the fairy-tale village of Polizzi Generosa, where she lives. Perched on a cliff (the appellative "Generosa", meaning generous, was given to it in 1234 by King of Sicily Frederick II, who appreciated the richness of its territory), the hamlet features an assembly of elegant stone buildings and meandering cobbled lanes, ornate churches and quaint piazzette (small squares). It is ridiculously pretty.
Billitteri moved here in 2009 with her husband to take up farming and promote sustainable agriculture. She grows the Badda bean and the pipiddu pepper, two plants indigenous to the Madonie that are recognised as part of a Slow Food Presidia (a marker applied to small communities dedicated to preserving agricultural products at risk of extinction, safeguarding native breeds and following the principles of agroecology).
She also runs a food workshop where she makes preserves with locally sourced ingredients and introduces THOS participants to the Madonie's flavours and agricultural legacy through tastings and demonstrations.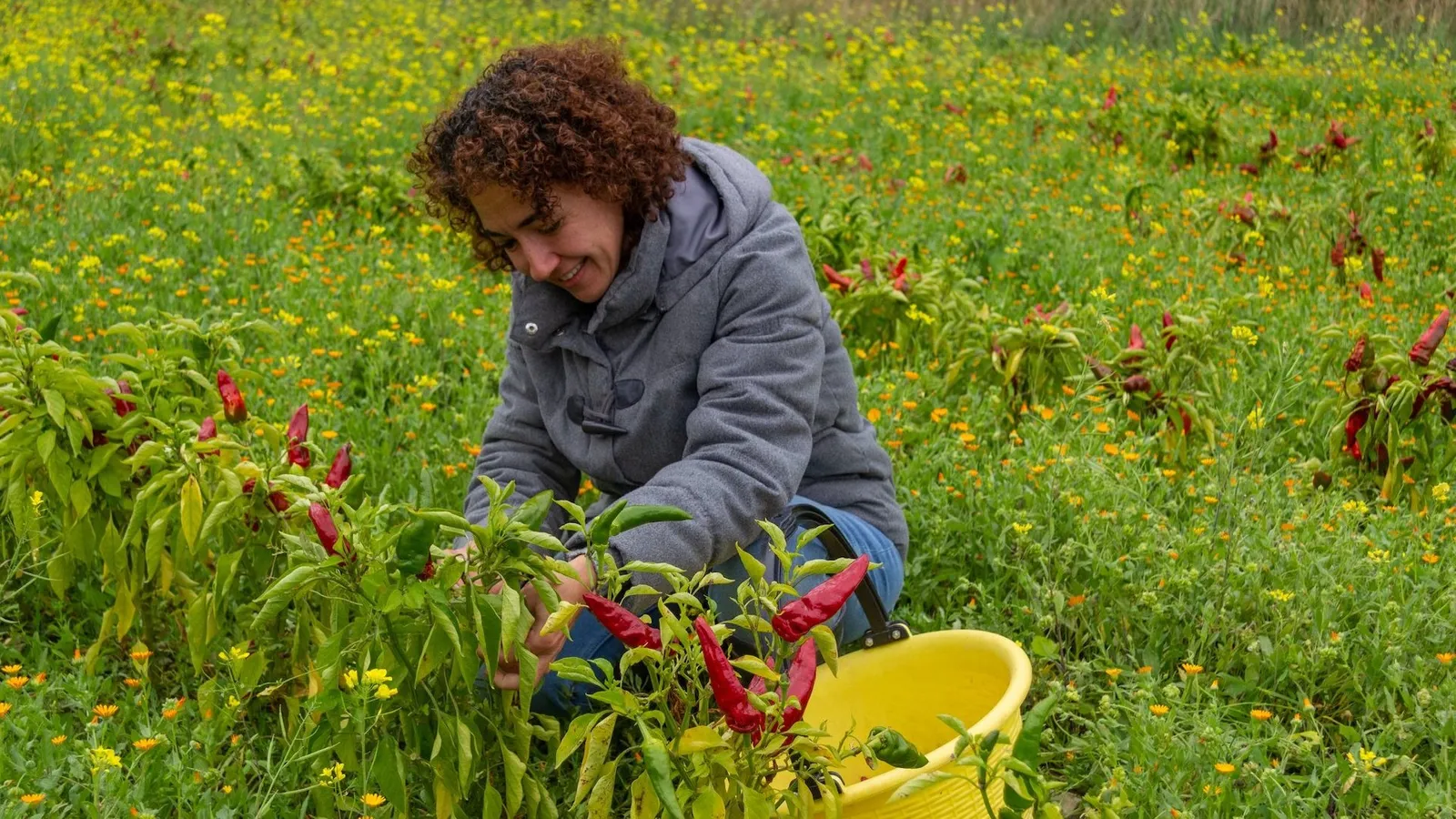 "Our aim is to protect and, hopefully, spread awareness on the products native to the Madonie," she said as she showed me around the workshop. "They're an obvious proof of how special our territory is."
All the activities she's developed for her programmes highlight this rural and gastronomic side of the area. Travellers are taken on walks to explore the many plants, trees and fruits of the Madonie, eat at family-run restaurants that showcase Slow Food ingredients and stay at country residences like Agriturismo Cuca, a hillside cottage and organic farm.
There, visitors get to meet owner, farmer and arborist Pietro Genduso, who grows more than 40 varieties of indigenous Sicilian fruits at risk of extinction.
"The local biodiversity is nothing short of incredible," he told me, as we sat under a shady mulberry tree during my stay. "I think many inhabitants of the area – especially those whose livelihoods are so closely tied with the countryside – strive to be custodians of this ecosystem," he continued. "There's an appreciation for the land that's being lost in other parts [of Sicily]."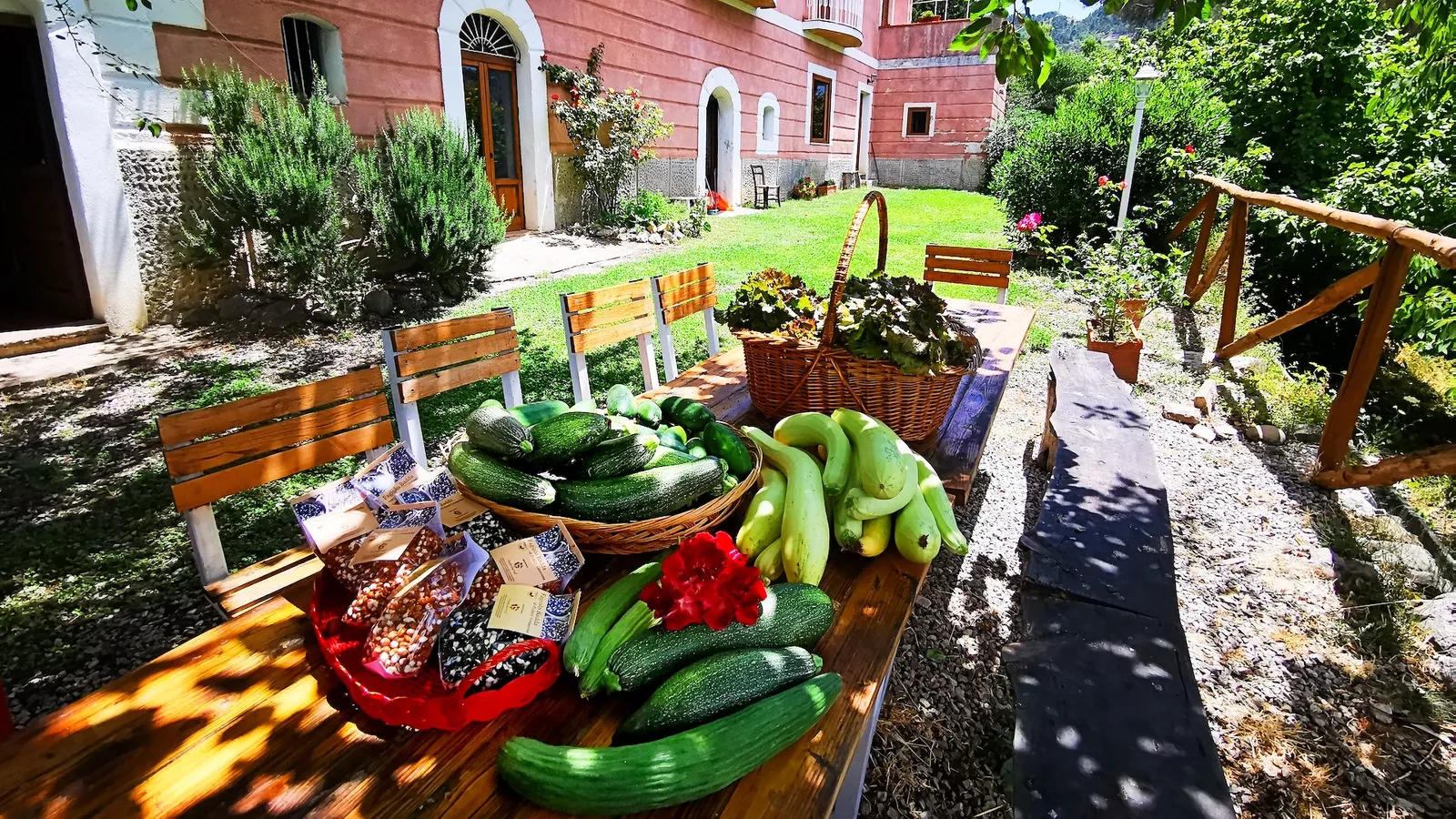 By partnering with THOS, Genduso hopes to share that appreciation – starting with his own orchard, which guests can visit. "All the fruits and vegetables we use to make dinner for our guests come from it," he said proudly.
The Madonie's biodiversity is also a point of pride for Giovanna Gebbia, a naturalist guide and another THOS host whose itineraries I sampled. Her programmes are centred around the sprawling Parco delle Madonie, and it's there that we meet to embark on a gentle four-hour hike.
Covering more than 40,000 acres, the nature reserve has been a Unesco Global Geopark since 2015, and is home to fallow deer, wild boar and peregrine falcon, as well as a wealth of endemic botanical species and microclimates (I got to see the southernmost beech forest in Europe).
"This is Sicily's most bountiful garden," she said. "You have more than 1,600 vegetal organisms, fossils and limestone rocks that date back some 200 million years ago. Yet so few people know about it. We thought it was time to change that."
The tours Gebbia has created for THOS also feature walks along ancient shepherd trazzere (paths) and cultural visits to picturesque borghilike tiny Petralia Soprana, her home, which is part of the Borghi più Belli d'Italia, a crop of small Italian towns that are recognised for their quality heritage and historical relevance.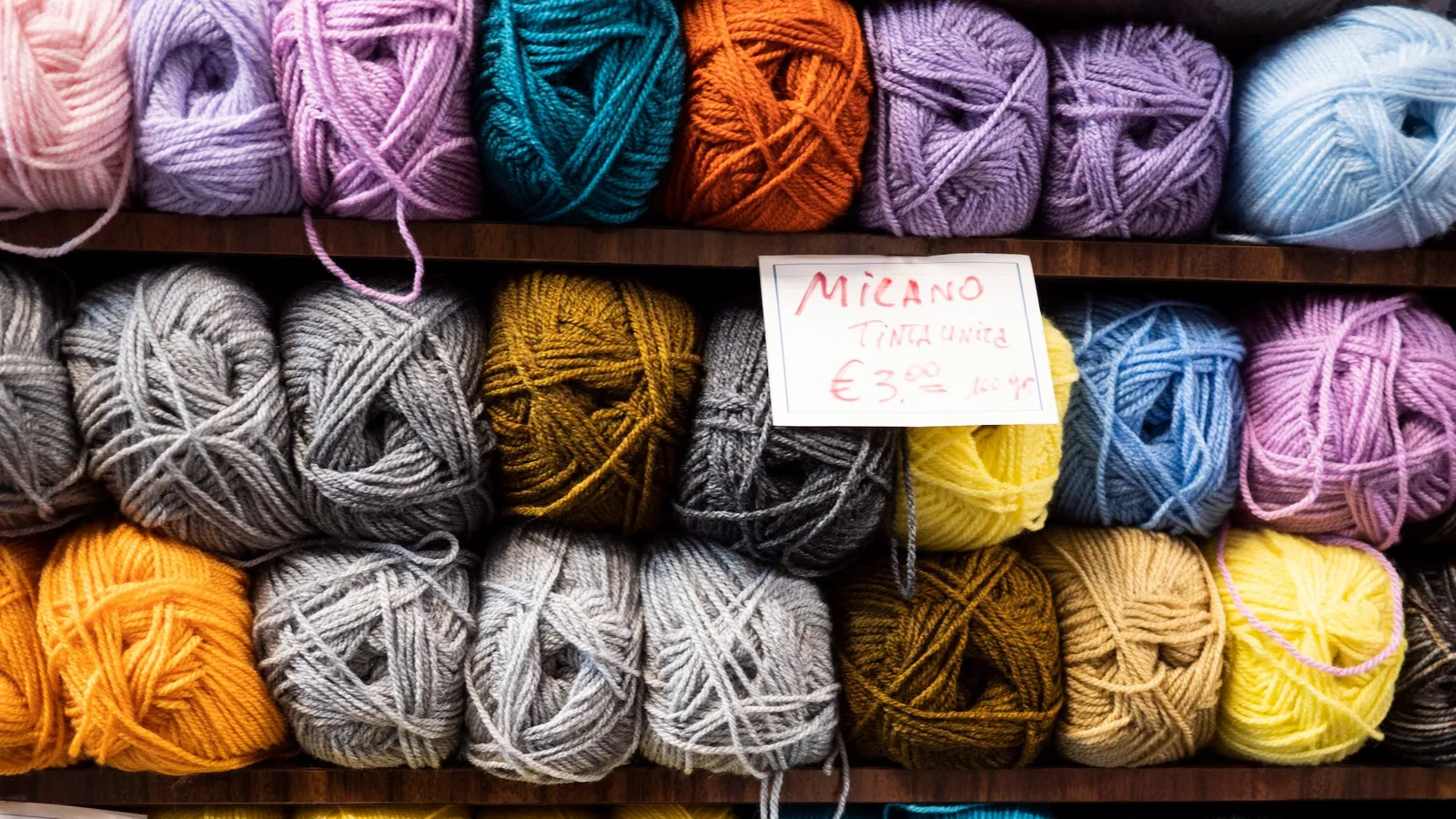 But it's not just the architecture that Gebbia wants visitors to admire. In Petralia Soprana, she takes travellers to Bar Aspromonte, a café famous across the Madonie for its sfoglio madonita, a cake made with thin pastry filled with tuma (an unsalted local cheese), candied pumpkin, sugar and pieces of chocolate. (There's actually a fierce rivalry between Polizzi Generosa and Petralia Soprana for which village makes the best sfoglio).
In the borgo just below it, Petralia Sottana, she has visitors stop by the haberdashery of Giulia Valenza. Owned by Valenza's family since 1954, the emporium specialises in high-quality yarns and hosts free knitting workshops for locals, which travellers can also join.
Looking ahead, the network aims to keep expanding with more hosts, more partners and more itineraries, though, Lanza said, it will take time, as most residents aren't used to working with travellers, especially foreign ones. "Not everyone speaks English or has dealt with tourists' needs or demands," she said. "It will be a learning process."
Still, "a bottom-up approach is the only way you can really understand Sicily and bring a positive change to areas like the Madonie," she added. It starts with the people."
Country Rambles is a BBC Travel series that embraces rural life, helping travellers to reconnect with nature, learn a handcrafted skill and live more sustainably – all while experiencing local culture.