If you didn't have time for a vacation this season (or perhaps the European travel chaos discouraged you from a summer escape), it's not too late to plan a getaway.
Europe in the fall really has it all — festivals, sunny island weather, changing autumnal leaf hues, seasonal cuisine and even early skiing. Whether you want to visit Croatia without the crowds, work on your suntan in Spain or experience France's wine harvest or the famed Oktoberfest in Germany, here are some of the top destinations for a fall vacation in Europe.
Munich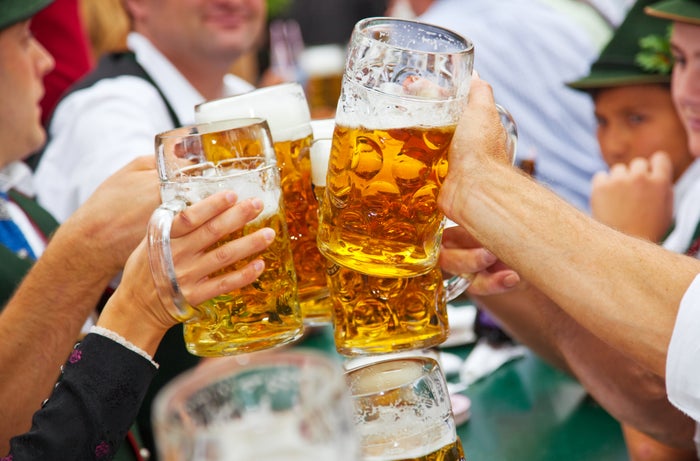 Beer lovers who want to usher in the fall season with a jovial holiday should head to Munich. After two years of cancellations thanks to COVID-19, the world's most beloved beer festival, Oktoberfest, is happening with gusto (Sept. 17-Oct. 3).
If you aren't a beer fan, there's still much to do in the German hub. Admire the fall colors around the city on foot or by bike, or, as colder weather rolls in, ice skate or sled. Those planning a November trip can even check out Christmas markets — Munich's Christkindlmarkt at Marienplatz begins Nov. 21.
Porto, Portugal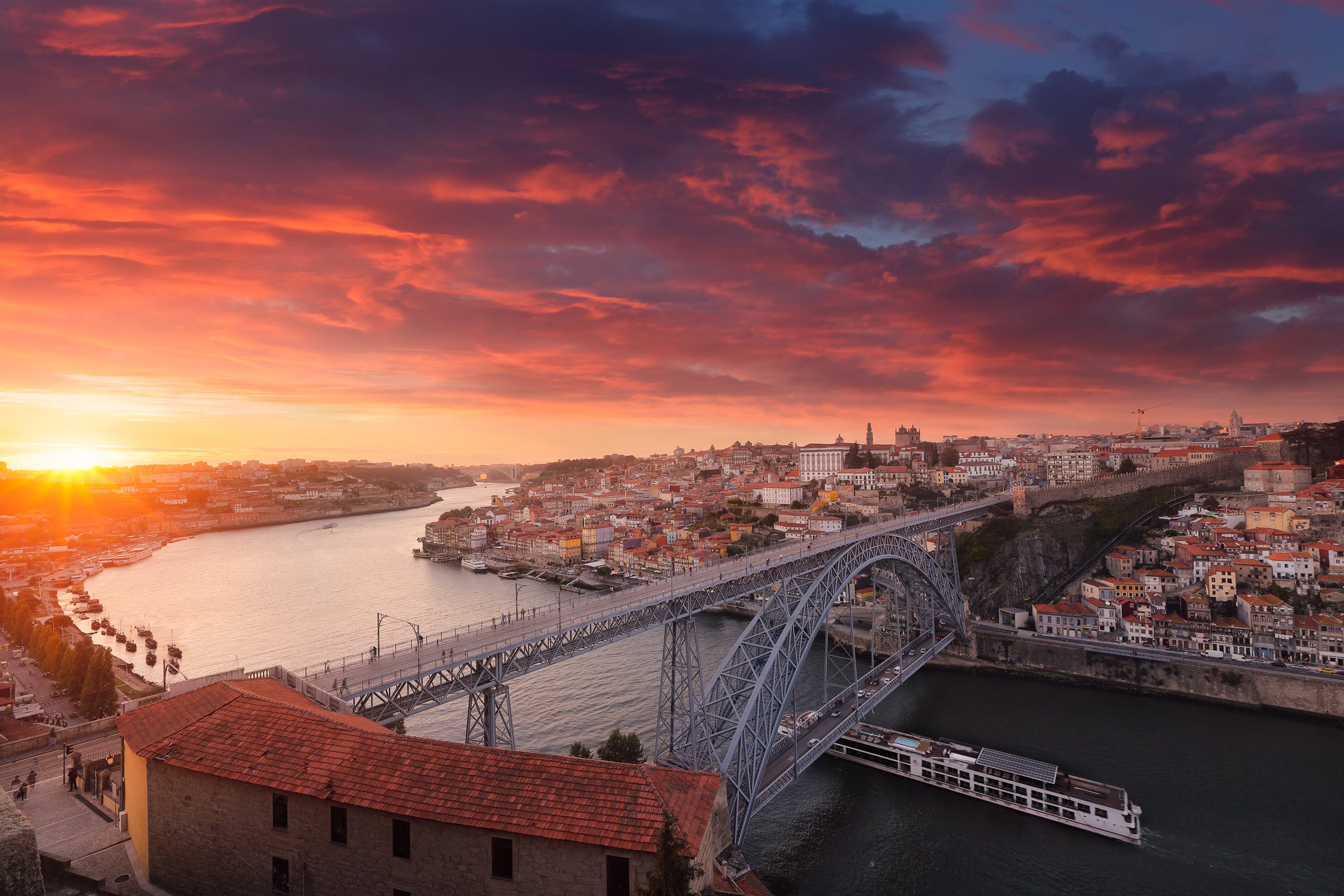 Warm up this fall with Porto's delicious port wine, the perfect way to welcome the cooler autumn temperatures. Cross the towering Dom Luís I Bridge from Porto to Vila Nova de Gaia, where you can taste and tour port wineries like Sandeman, Calem and Graham's.
If rainy weather hits (which it sometimes does in fall), Porto is the ideal spot to hang out at a regal coffee shop like Majestic Cafe, where J.K. Rowling reportedly spent many afternoons writing the "Harry Potter" books. You can also dine at one of the world's most beautiful McDonald's (yes, there's even a chandelier). Alternatively, you can curl up under the stained glass ceiling with a book at Livraria Lello, one of the world's most fascinating bookshops.
Paris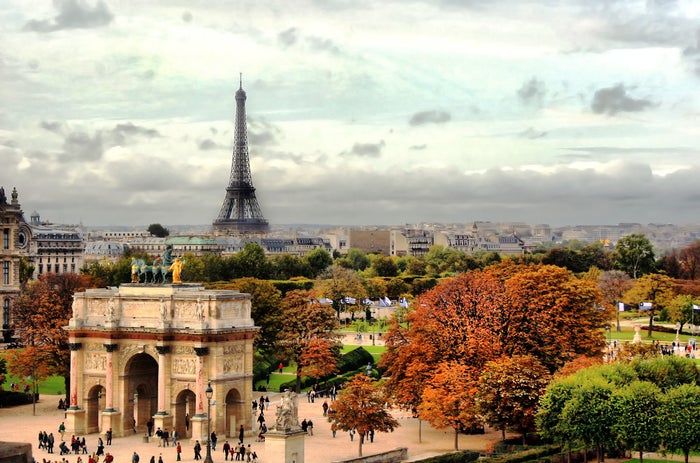 There's never really a bad time to visit Paris, but fall is when the city seems to come alive with art and fashion. Also, the sight of the Eiffel Tower and the River Seine flanked by various hues of autumn foliage under golden sunlight is genuinely unforgettable.
You don't have to visit Bordeaux or the Loire Valley to partake in French wine harvest fun. The Fete des Vendanges in Montmartre (Oct. 5-9), the harvest festival in Paris, offers concerts, street fairs, parades and fireworks. You can even tour the Clos Montmartre winery, the only functioning vineyard in Paris.
Zermatt, Switzerland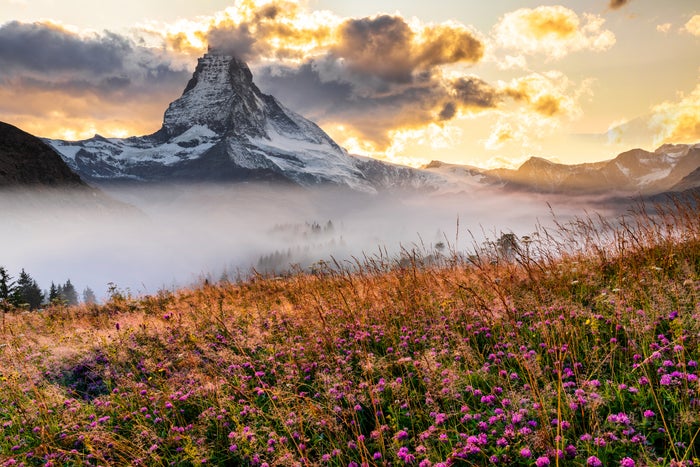 For those itching to get a head start on winter or who love to ski, there are a few destinations around Europe that offer autumn snow and skiing options. One of the best is Zermatt, where the main skiing area opens in late November, depending on snowfall conditions.
However, those who want to ski earlier in Zermatt can do so — even in summer and autumn — on the Matterhorn glacier when there's snowfall. Also, skiing on Theodul Glacier is open 365 days a year. It may be best to consider a last-minute trip here, checking the weather conditions first before booking, as snowfall can often be irregular outside of the regular winter season.
Dubrovnik, Croatia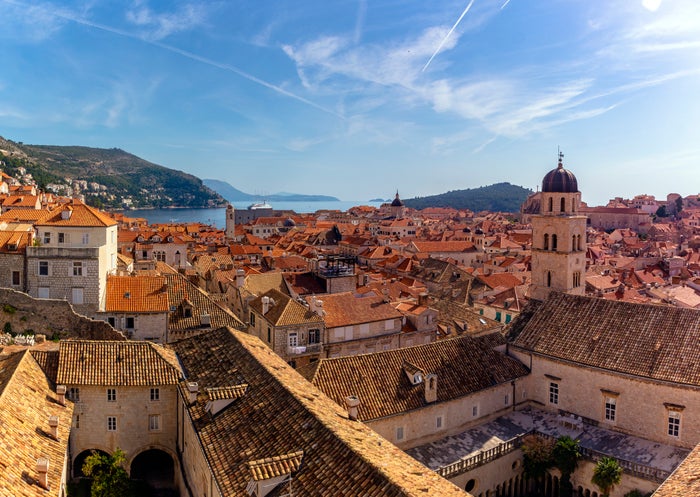 This medieval Croatia town has suffered greatly from overtourism in past years. UNESCO has even threatened to revoke its World Heritage status due to the massive influx of tourists flooding the town, especially via cruise ships in summer. Summer is also the time of year when this seaside hub gets the most visitors, so it's best to avoid the area during this peak season.
If you're dying to see the walled town featured in "Game of Thrones," consider an early autumn visit to Dubrovnik, like in October. The weather is still pleasant, but the summer crowds have disappeared. Another perk is that hotels, dining and activities are usually more affordable, too.
Tenerife, Spain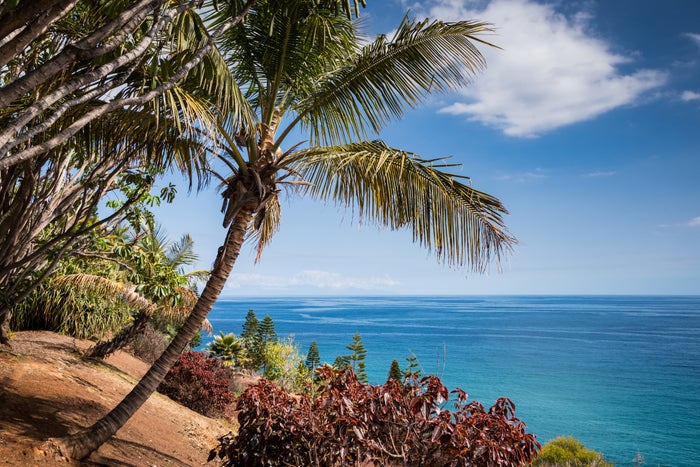 With average fall temperatures hovering around 72 to 79 degrees Fahrenheit, Tenerife, part of Spain's Canary Islands, is one of the best places in Europe to go for some fall sunshine and beach time, especially if you missed out on a summer vacation.
Tenerife offers activities for all types of travelers in the fall, from stargazing and surfing to lazy beach days. Also, events like the World Corporate Golf Challenge (Oct. 17-21) and the San Andres Wine Festival (Nov. 29-30) offer travelers an opportunity to enjoy both the sunshine and local gastronomy.
Consider spending the night at some of the Alua and Dreams resorts on Tenerife, which have recently become part of the World of Hyatt program (it's unclear when you'll be able to book these properties with Hyatt points, but we hope it'll be soon).
Hallstatt, Austria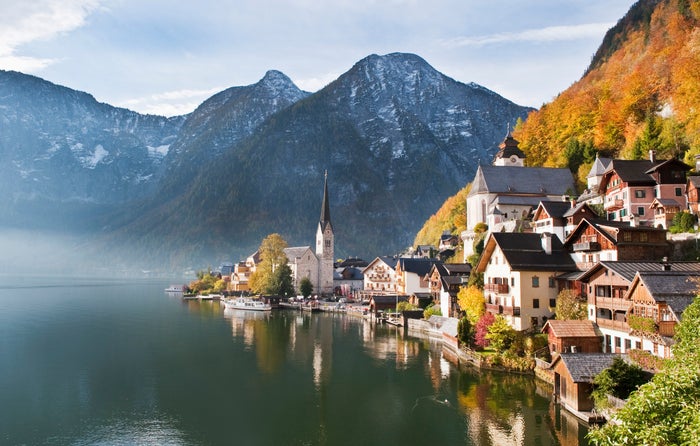 Hallstatt's idyllic lake and mountain scenery make it one of the most stunning destinations in Europe for a beautiful fall getaway, thanks to its postcard-perfect views and ever-changing fall hues.
Besides strolling around the village and taking it all in, make sure to take the Salzberg cable car up the mountain. Head out onto the floating Skywalk, which hovers almost 1,312 feet above the town and lake, for impressive views and endless fall colors. Boating on the lake is another way to enjoy a different angle of Hallstatt's iconic beauty.
Lombardy, Italy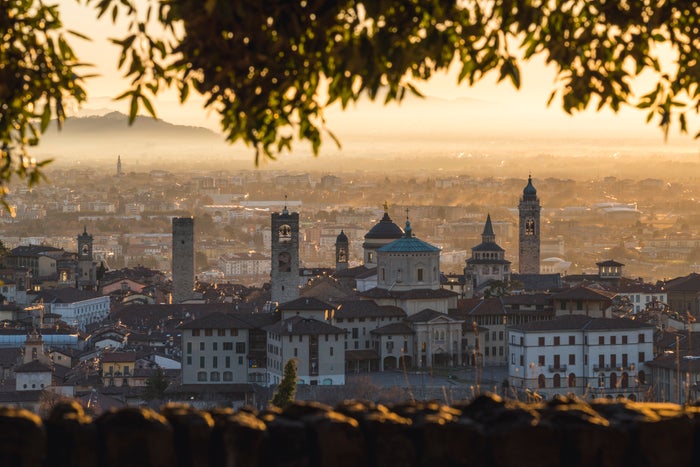 For those who want to indulge in autumnal foodie delights, head to Lombardy to munch on seasonal snacks like chestnuts, nougat and various mushrooms and sip plenty of wine. Start by picking porcini mushrooms in areas like Bergamo, Sondrio and Varese (check first to see if you need to purchase a permit). Visitors in late fall should experience the Nougat Festival (Nov. 12-20) in Cremona, just outside of Milan, to sample and purchase this delicious dessert.
Keep an eye out for zucca mantovana, a local pumpkin specialty, in many seasonal restaurant menus. Wine lovers should head through the region's Strada dei Vini e dei Sapori, stopping at local wineries to sample wine and experience harvest events.
Derry, Northern Ireland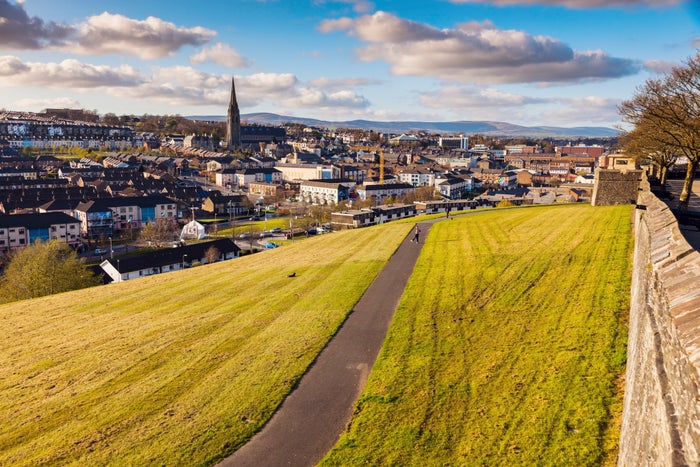 The Halloween celebration in the walled city of Derry (Oct. 28-31) is rumored to be the largest Halloween festival in Europe, so if you're planning on an escape for late October, this is the place to visit for spooky fun. The event includes Halloween-themed festivities like food markets, parades, carnivals, music events and family-catered activities.
Besides being one of the top Halloween destinations in the world, Derry has much to do and see in and around town, from "Derry Girls" and "Game of Thrones" tours and free museums to nearby farms and country parks.
Bruges, Belgium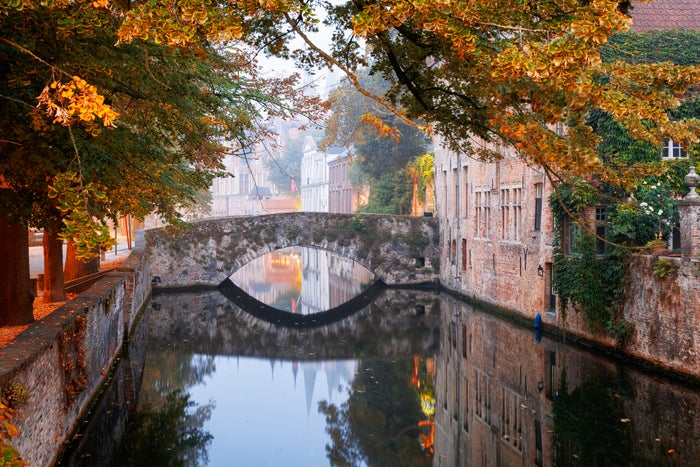 Bruges' gastronomy scene is best enjoyed as the colder weather rolls in. Savor the national dish preisoep, which is Flemish leek soup, as well as beef stew, waffles, beer and chocolate, which you can taste and purchase at various shops around the city.
Bottom line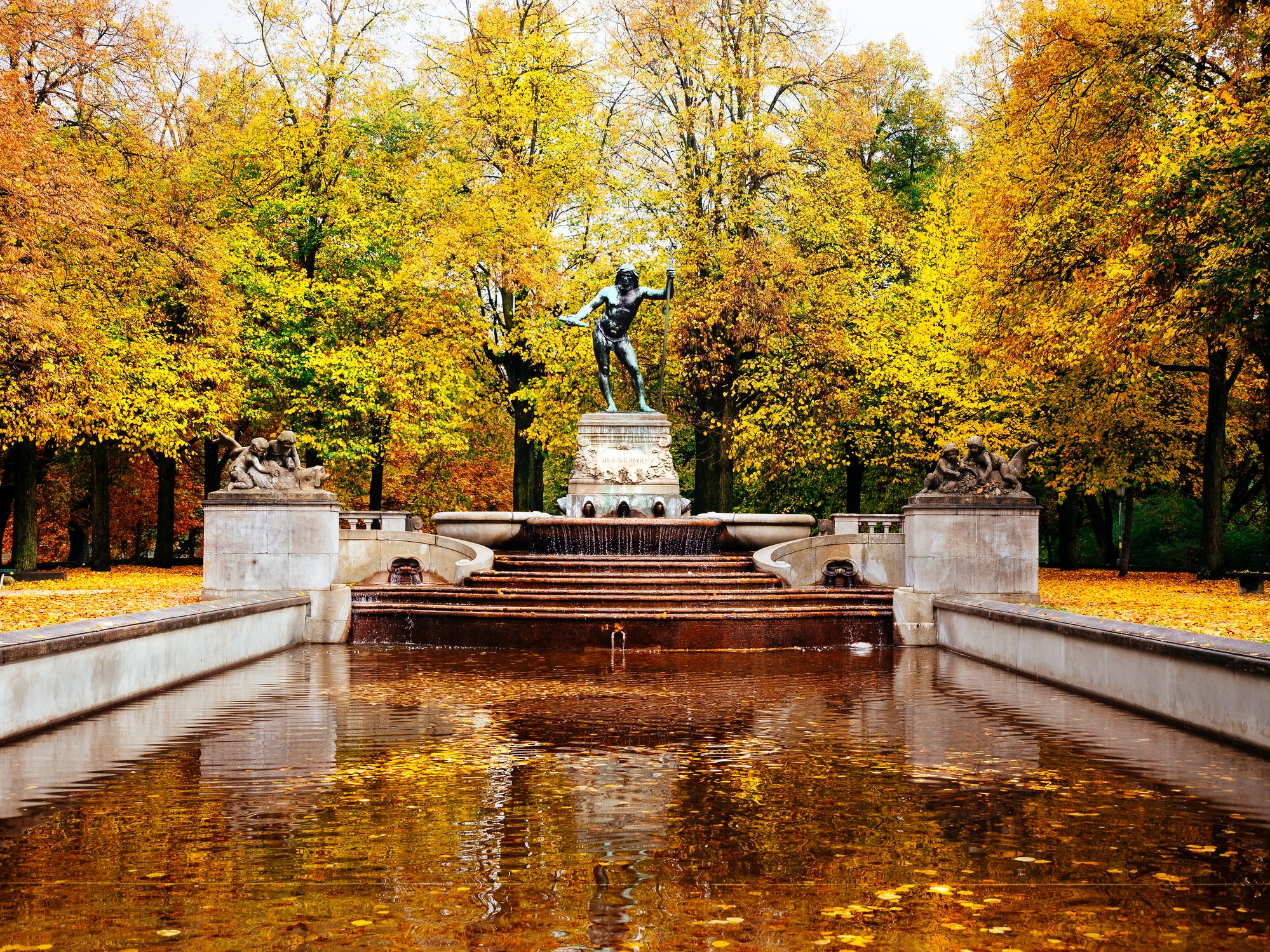 Traveling in the fall is preferred by many for a variety of reasons: fewer crowds, less airport chaos, lower prices and cool temperatures.
This list offers European destinations perfect for a fall holiday, regardless if you're chasing the sun, hoping to ski, looking for fall festivals or just want to explore a new city under the changing shades of the leaves.