Photography 4 Humanity, in partnership with United Nations Human Rights and CU Boulder, has announced the winning photograph of the 2022 Photography 4 Humanity Global Challenge.
Masood Sarwer's photo titled "The endless dance of erosion" was selected from thousands of entries by photographers from across the globe as the winning entry.
The contest, which seeks to highlight the impacts of climate change through a human rights lens, culminated with the unveiling of the winning photo and more than 30 finalists and honorable mentions at CU Boulder as the university is set to host the Right Here, Right Now Global Climate Summit Dec. 2–4.
The winning photograph, which depicts a house in India tipping precariously into the Ganges River, is accompanied by a description by Nurul Islam, one of the subjects in the photo, who says, "Last week my wife died due to cardiac arrest and the following week we started dismantling our house when we heard the Ganges started eroding the land again."
Sarwer, the winning photographer, is based in New Delhi and focuses his work on documenting the profound changes in culture and society and the contemporary issues in the Murshidabad district region where he grew up.
"The reason I took this photograph is to show the slow violence of the region and how it has created a permanent impact on the socioeconomic conditions and demographic dislocation," said Sarwer. "The slow and steady riverbank erosion has not only given birth to a class of environmental refugees but also has denied the right to rehabilitation."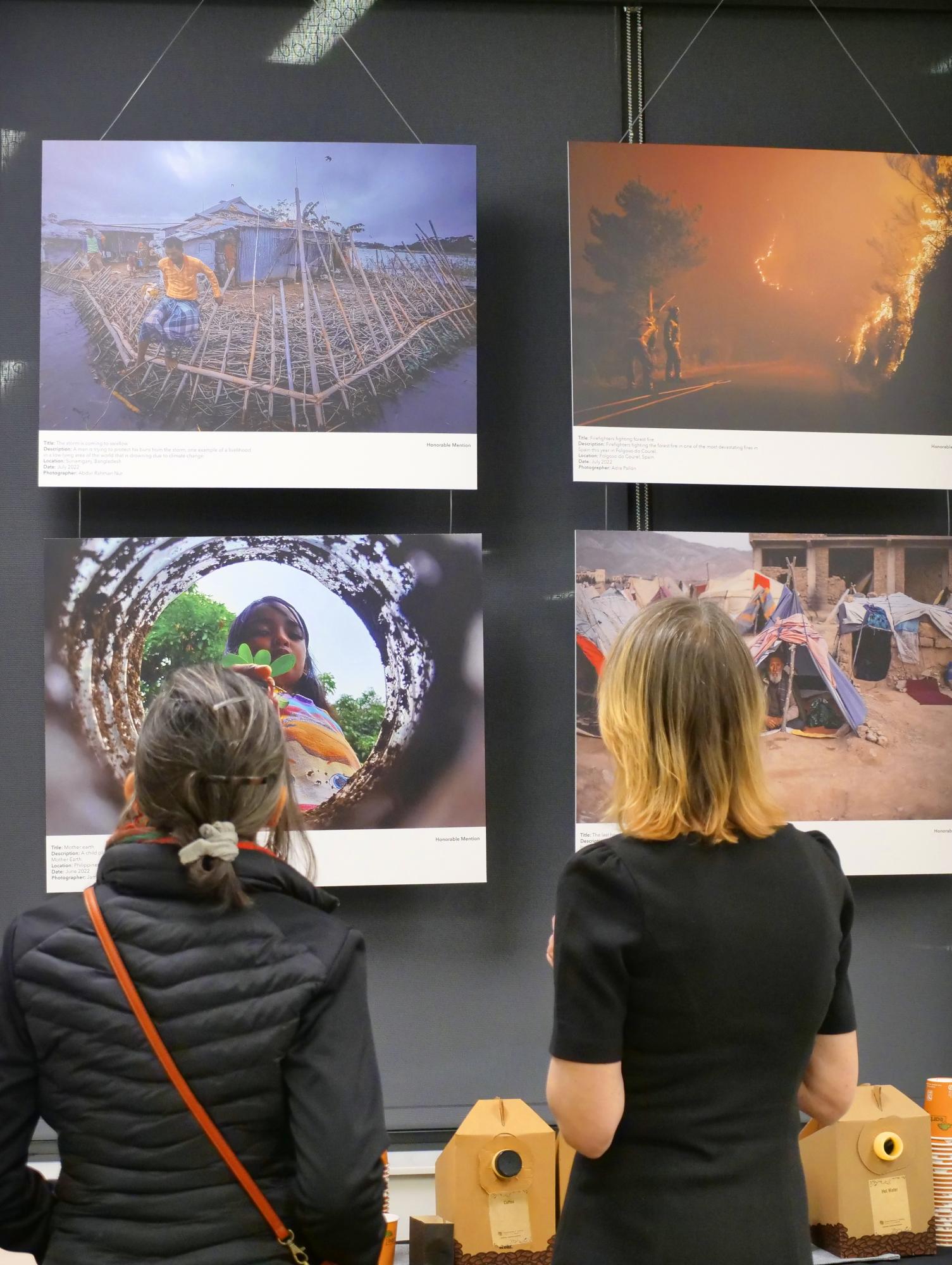 The images in the contest highlight the challenges caused by the climate crisis to vulnerable populations around the world—a theme that will be at the center of Global Climate Summit taking place this weekend.
"The selected photographs in this exhibit show both the devastating humanitarian impacts of climate change and the urgency with which we must act to prevent further harm," said David Clark, founder and CEO of the Right Here, Right Now Global Climate Alliance. "These images have the power to shape our understanding of this global crisis in ways that words cannot."
The photos will remain on display at NEST Studio for the Arts throughout the Right Here, Right Now Global Climate Summit in an exhibit that is free and open to the public. They will then move to the United Nations Headquarters in New York City for UN Human Rights Day on Dec. 10.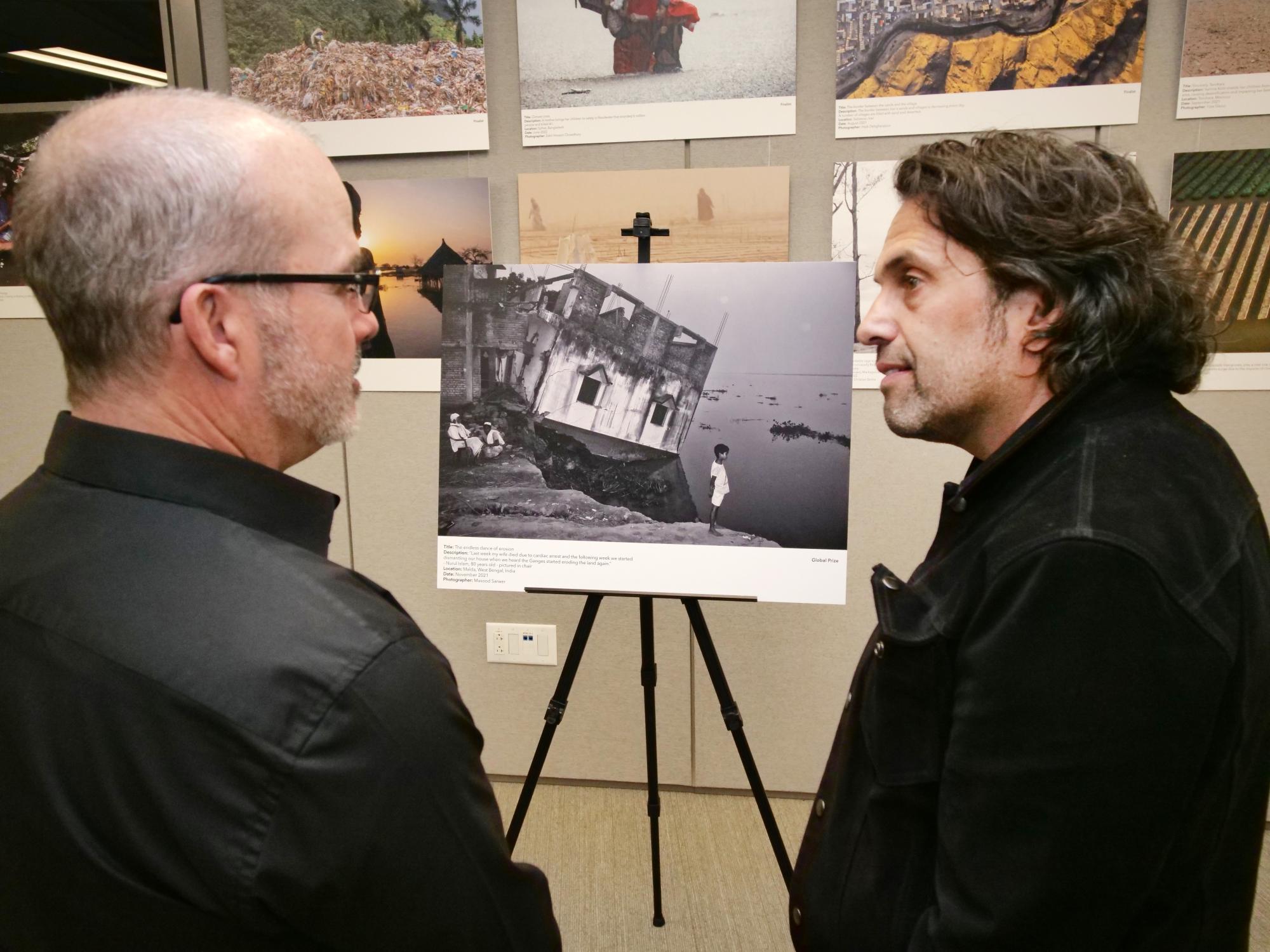 Right Here, Right Now Global Climate Alliance Founder and CEO David Clark, right, and RHRNGCA Chief Impact Officer Bill Stark at the exhibit opening this week.
Source : Colorado