A Ukrainian grandmother has been reunited with her family in Scotland after spending almost a year in Russian-occupied territory.
Galyna Kartavtseva fled her home country through the border with Crimea and on to Latvia following the death of her husband in February.
The 70-year-old, who is gravely ill and in need of medical treatment, said she did not believe she would have survived by herself.
"My husband supported me, but can you imagine staying on your own?" she said.
"It's scary. I lived on my own in that house, missiles every day.
"I'm not scared of death, but I cannot help myself."
Galyna told the BBC she had very little access to medicine in the harbour town of Iron Port.
What medicine she could find was expired or not suitable for her condition.
She believes this lack of access to proper medical treatment contributed to the death of her husband who suffered from diabetes.
Rescue mission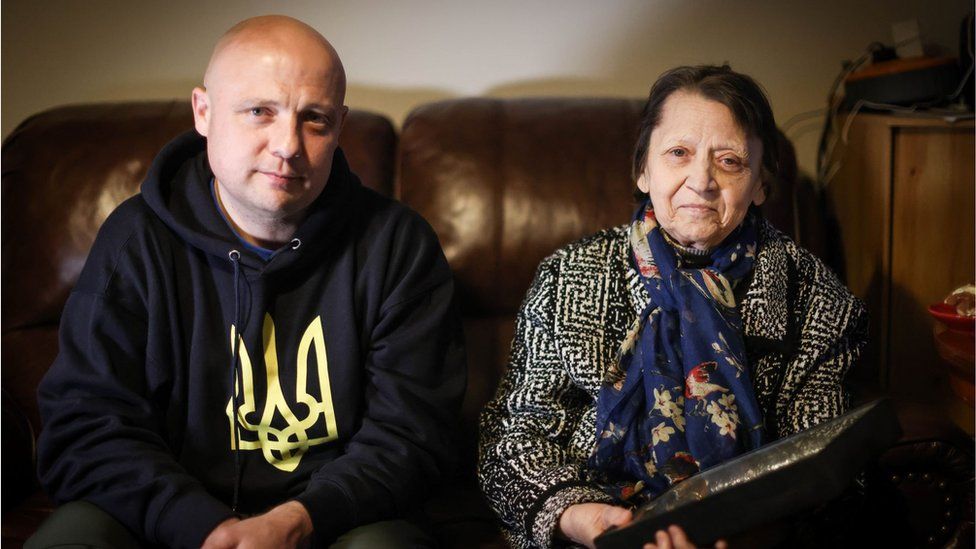 Galyna's two children, who are based in Fife and Alloa, feared for their mother's safety and decided they needed to bring her to Scotland.
Her son Mykola paid a driver to take on the perilous journey from Iron Port in the Kherson region through Crimea to the Russian-Latvian border where he drove from Scotland to meet her.
Galyna claims she passed through an estimated 40 Russian checkpoints on her journey, unsure she would succeed due to a lack of documentation.
"It was a miracle that I managed to escape," she said.
"I was probably the last one, because in general it is impossible to leave."
Mykola also had doubts over his plan as he drove through a snowstorm to the Russian border, hoping he would be reunited with his mum.
He said: "I couldn't believe it until the very last moment. I thought the chances were about 50/50."
Escape from Kherson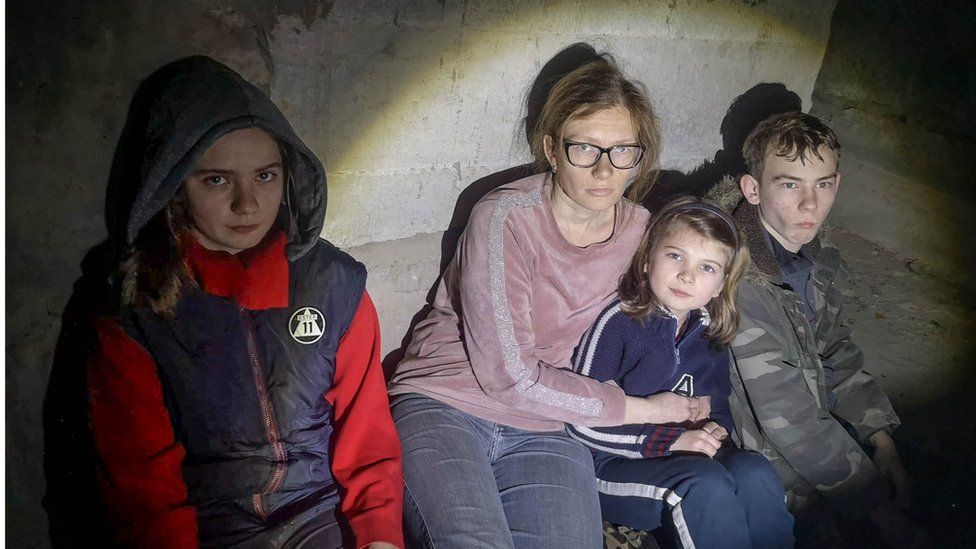 Mykola was very aware of the dangers in trying to escape the Kherson region.
He, his wife Tetiana and their three children, made a daring journey through the front line in April last year.
They lost their home on the first day of the invasion after it was shelled by Russian military.
During their escape through Stanislav they saw many of their travelling convoy killed by bombings.
"On that day (27 March 2022) the front cars and the rear cars were shot down and were finished by air raid," he said.
"We saw the dead people and broken cars."
Before their escape they had made the heartbreaking decision to leave his parents behind – a decision taken by his mum and dad – along with their pet dog.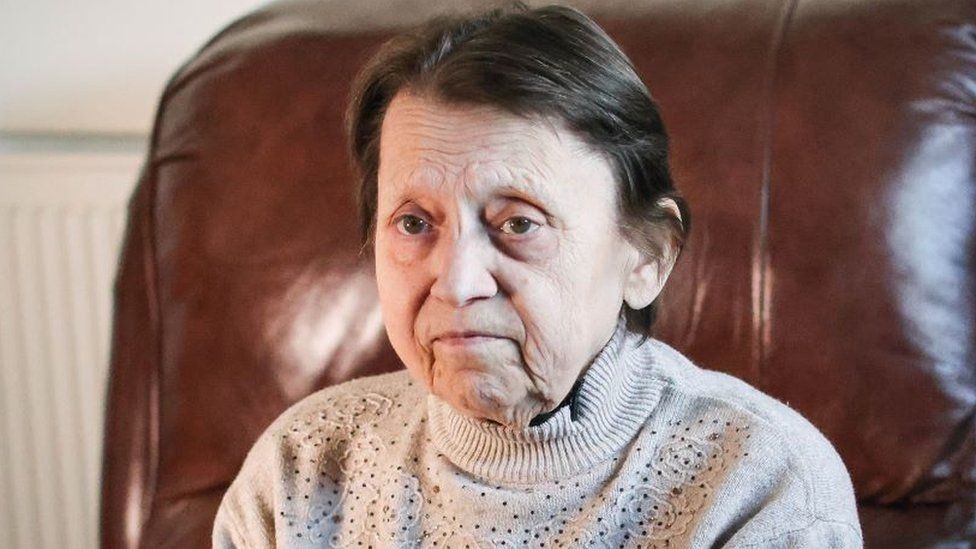 Galyna told the BBC she and her husband had hoped to stay until the fighting stopped.
She said: "It's a shame he (her husband) did not live.
"I agreed with him when the kids were leaving, I said 'I'm not going to leave this place'. We will wait to the end of the war.
"But you know how sorry I was that I was left alone."
After arriving in Scotland, Galyna spent two days in hospital recuperating and getting tests.
She says she now feels stronger and is overjoyed to be back with her children and grandchildren after fearing she would never see them again.
"I think I'm still the happiest mum and granny in the world," she said.